We pursue to be a team which can co-create with you and turn your business ideas into a successful product/solution. We are a reputed full-cycle mobile application development. We offer comprehensive solutions in web application,mobile application, ecommerce ,IoT, bid data analytics and AWS cloud solutions, Devops that empower you. Mobilects is a technology-driven company with a team of talented technical architects, developers, and designers. The management team comes with extensive experience in the services industry and mobility domain and boasts over 15+ years of combined experience. Here at Mobilects, we monopolize quality. We are confident of our portfolio and make every endeavor to make sure that each of our designed products is immensely superior and largely unbeaten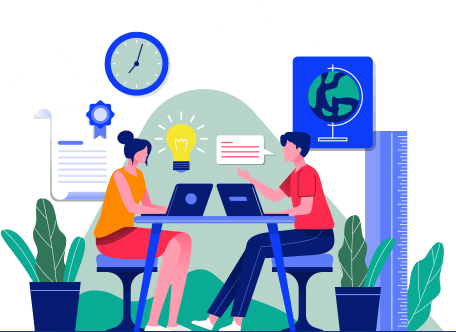 To be a world class software solutions providing to the most complex requirements of the clients with highest level of integrity, competence & technical capabilities.
Our mission is to improving the business growth of our customers with innovative Design and Development to deliver market-defining high-quality solutions that create value and reliable competitive advantage for our clients throughout the world.